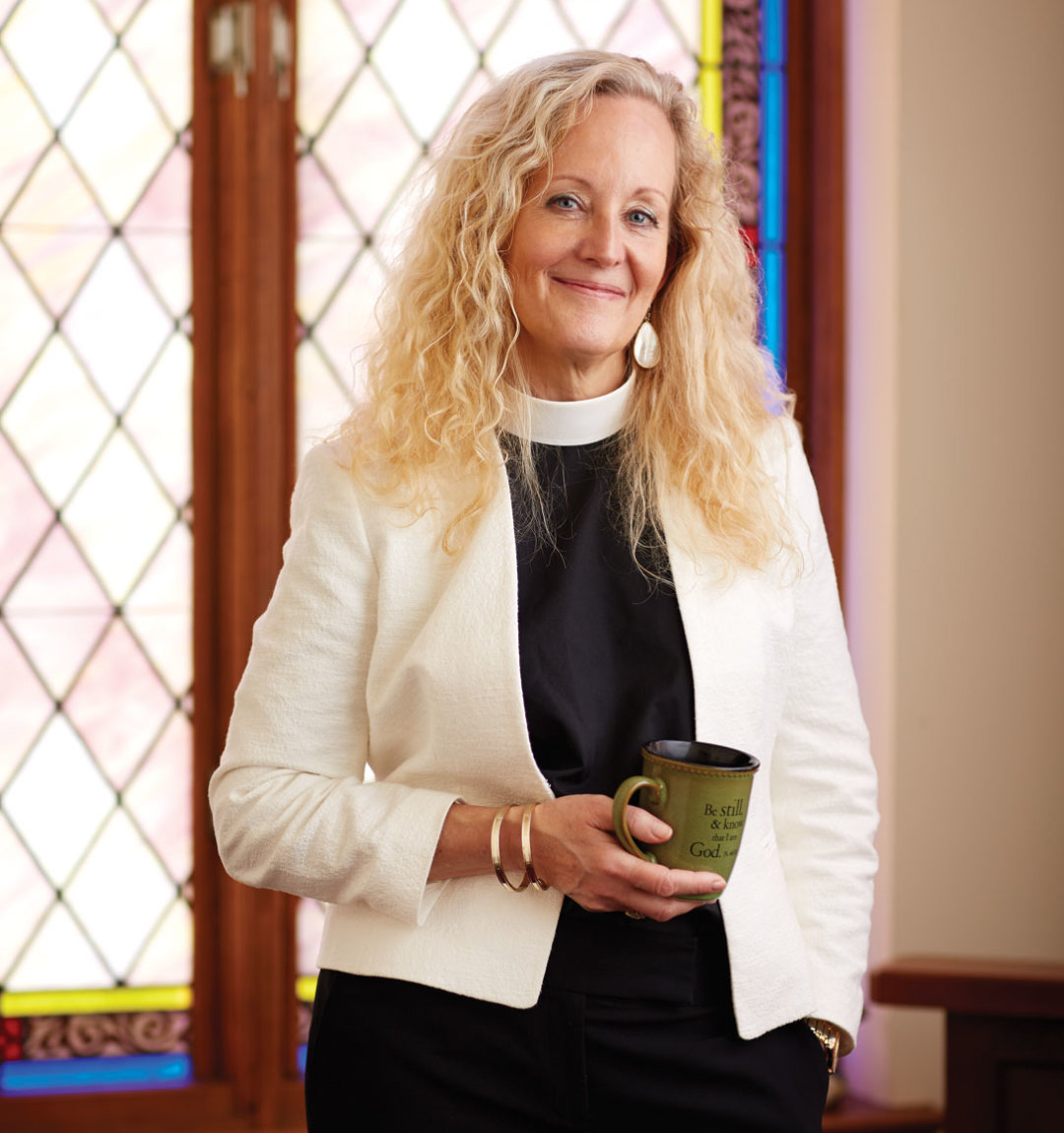 Rector, St. Matthias' Episcopal Church – The Rev. Brenda S. Overfield - Ext. 101
Ordained in 1993, Brenda holds a Bachelor of Arts from the University of Missouri, a Masters of Divinity from The General Theological Seminary and is a Board Certified Chaplain with the Association of Professional Chaplains.
Brenda is married to Richmond P. Lykins,Jr., has 3 sons: Brian, Ben and Geoffrey ,and three Grandsons: Ishaan, Hudson, and Harvey. Fun facts: Brenda is a certified SCUBA diver, has ridden an elephant in Thailand, and is a licensed Formula One Race Car driver. She has a regular practice of meditation and prayer daily, and loves spending time with Rich and their two dogs, Maya & Lexxi.
804-464-1842 x. 101
This email address is being protected from spambots. You need JavaScript enabled to view it.
---
Director of Music - John Murdock - Ext. 103
John A. Murdock is the Director of Music and Organist. He came to St. Matthias in September 2005 from Newport News, VA, where he had been organist and associate choir director at Grace United Methodist Church from 1994 - 2005. John oversees the music ministry for both the 8:30 and 11:00 worship services, and special services throughout the year. Mr. Murdock also serves as the Artistic Director for the St. Matthias' Cultural Series. John received his Bachelor of Music degree from Christopher Newport University where he studied piano performance, voice and organ. In addition to his work here at St. Matthias, John continues his studies in organ with Grant Helmers and piano with Michele Bynum.
Office Hours: Sunday - Thursday
This email address is being protected from spambots. You need JavaScript enabled to view it.
---
Parish Administrator - Br. Mark Jenkins - Ext. 100
Mark is a native of Virginia. After spending 20 years away from Virginia he returned home in 2011. Mark is a life vowed member of the Community of Francis and Clare, a dispersed Franciscan order made up of Brothers and Sister with members in the US., Canada, Mexico & Great Britain. When not overseeing the day to day operations of St. Matthias' Parish, he and his partner can usually be found doing some restoration project on the 1750s Saltbox House they call home. Mark has served in various ministry rolls over the years in parishes in Southern CA, Tucson AZ, New Jersey and South Florida and has made mission trips to Honduras.
Office Hours: Mon.-Thurs. 8:30 a.m. - 2:30 p.m. Friday, 8:30
This email address is being protected from spambots. You need JavaScript enabled to view it.
---
Director of Formation Ministries for Children & Youth – Kristen Ketron – Ext. 104
Kristen Ketron was born in Annapolis, Maryland. She is a graduate of Radford University where she studied Communication Science Disorders. She moved, with her family, from Midlothian in 1997 to Paris, France, where she became a member of The American Cathedral and began to teach Sunday School and then became the Sunday School co-director for multiple years. In 2010, Bishop Pierre Whalon appointed her to be a member of the Convocation of Episcopal Churches in Europe's Youth Commission. She continued teaching Sunday School while serving as Youth Program Coordinator, along with serving on the Vestry and serving as a Minister of Communion. Kristen enjoys enriching the Christian Formation of the children and youth of St. Matthias and creating avenues to assist them in becoming true disciples of Jesus.
This email address is being protected from spambots. You need JavaScript enabled to view it.